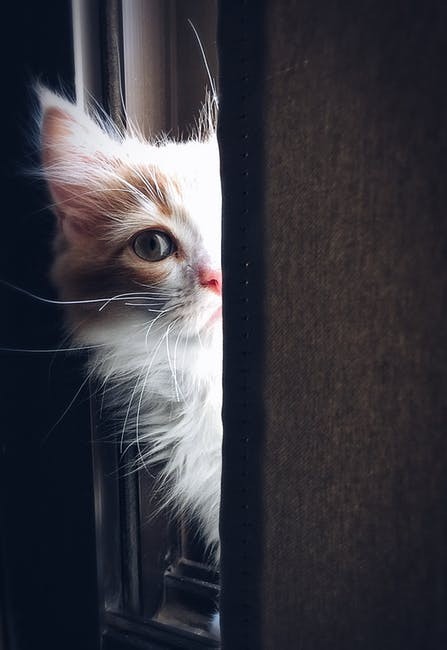 Welcome to the Barn Cat Lady! There are millions of outdoor cats in the United States alone. Many of us feed them, care for them, and look out for them as best we can with little to no resources.  Most of this is done out of our own pockets.
Ferals, strays, barn cats, neighborhood cats, alley cats, or community cats, whatever the variety or name you give them: they need food, shelter, veterinary care, and most especially, love.
About the Barn Cat Lady
My name is Rochelle (or Selenity Jade is a long-time penname). I'm a cat expert, a cat behaviorist, an avid reader, writer, blogger, gamer, and barn cat rescuer and community cat advocate. I am also a cat colony caretaker and experienced TNR volunteer (the trapping, neutering (and vaccinating), and then returning cats to their outdoor homes). I foster cats and kittens until indoor homes can be found. For all things cat, I'm your girl!
I have over 30 years of experience with cats of all flavors from beloved indoor pets to outdoor feral cats.  I coordinated one large TNR (R being Relocate in that instance) project with just me and one volunteer.
I love all animals, and they often love me, but I've got a special connection with cats.  I probably embody the term 'crazy cat lady'. I'm single, just shy of 40, and I'd rather spend time caring for cats that need me than go out for a drink with friends or go to the theater to see the latest movies.
My Story
I found myself feeding and then rescuing barn cats, both feral and friendly, during my time working around horses. At first, I simply fed them as I traveled with the horses. Some cats were permanent residents of racetracks and training centers. They relied on horsepeople for food and the barn for shelter. Most of the time, they were fixed.
As I settled at one training center, I quickly realized they were overrun with barn cats. They would get them all fixed.  Then more cats and kittens would be dumped by people.  Then they would start breeding.
After some research and figuring out the area, I contacted a local feral cat nonprofit, the Wild Cat Foundation, to discuss getting help to fix dozens of cats when the worst news possible came.
The Evangeline Downs Training Center, where hundreds of people, horses, and cats lived, was closing. Permanently. It was going to be dismantled, barn equipment put up for auction, and the property sold.
Most people worried about themselves and the horses. I was worried more about the barn cats.  Of course, I was worried about the next place I'd travel to in the back of my mind.  But the cats were my real concern at first.
Dozens of cats had lived at the Training Center year-round for decades. I knew the barns would take some of our loyal felines. But as most didn't belong to any person or barn, I knew there would be many left behind either because of being forgotten, couldn't be caught, or because the people didn't care.
I was right.
With the resources of that same feral cat nonprofit, I trapped, fixed and relocated 41 cats that had been forgotten or abandoned. People opened up their barns, trailer courts, back yards to these displaced felines. Some moved to other smaller training centers near there, but I got every last cat I could find out of the closed and abandoned training center. I only got help from one other person, an ex-jockey.
It took three months. It required long nights and early mornings.  I was exhausted after this.  Working 7 days a week with horses early in the morning and staying up at all hours?  Not fun.
I was relieved to be done and move on to my next adventure at another equestrian center a few towns away. On the first day there, I found kittens.
Now I spend time TNRing barn cats, rescuing cats and kittens dumped at the barns, fostering orphaned kittens, and feeding any kitty that comes into my barn.
Known by people around the barns as 'the Cat Lady', you'll rarely see me about the property without my two cats, or more, following me. I am the lady who everyone seeks out for cat advice or to solve cat problems.
I am the Barn Cat Lady.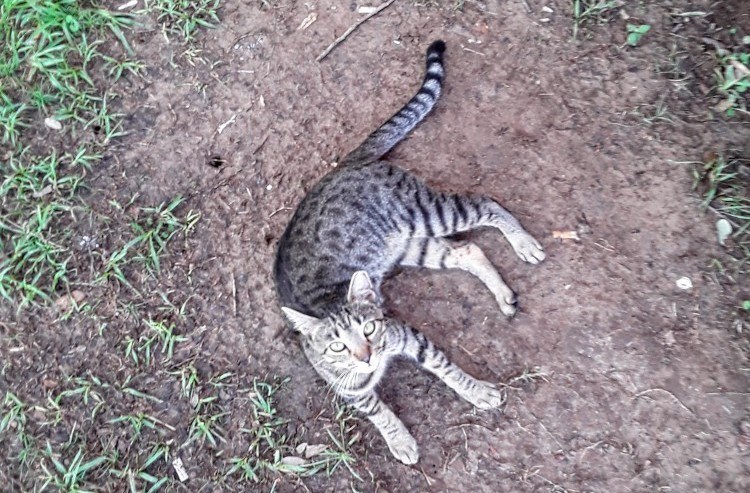 My Mission
The mission of the Barn Cat Lady website is to help community cats of all flavors by educating caretakers and would-be caretakers on how to properly help these guys!  I am the founder of the barn cat network where owners of barns, warehouses, sheds, farms and more can be contacted in emergency situations when a cat needs relocating.
It's difficult for feral cat groups to find barns and other safe outdoor areas to relocate community cats when they have to.  Relocation is a last resort, but sometimes it happens and they often have a lot of cats to find permanent homes for in very little time.  A network of people willing to take in a couple of barn cats occasionally would make this so much easier for rescues.  And save cats!
I also want to show people that barn cats, despite being 'unadoptable' can still have long, joyful lives in the barns by showing off my colony of beautiful cats.  I want to educate the uninformed that by properly caring for your barn cats and other working cats they can live decent lives for more than a couple years.
I also offer consulting services on cat behavior as another way to help me pay for TNR and medical issues that arise from my barn cats.
To Help You Help Community Cats
After extensive contact with people during my cat rescuing projects, I found many of us are flying by the seat of our pants. We often have no resources, no funds, and some don't know what to do when situations arise with their community cat colonies. There are many excellent resources we can turn to in times of extreme emergencies. But in most cases, their funds and space are very limited and we are on our own.
I want to help save these cats. Help reduce their populations by spaying and neutering. I want to help inform the public. Help you figure out what to do in various situations and find the best products and services available to help you save these community cats.
I do it to help others like me. But mostly, I do it to help you help the kitties.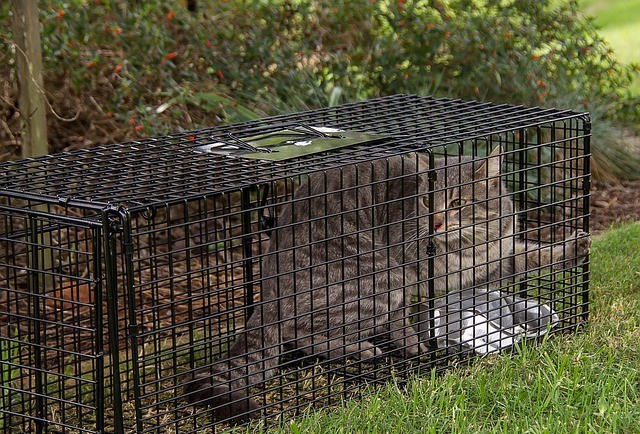 Why the Barn Cat Lady Website?
I am the Barn Cat Lady. I'll share my experiences, my knowledge, and my research as thoroughly as I can. It'll include every resource, product, and service available to us that I can find. I'll network, I'll advocate, and I'll be a voice for the barn cats and other outdoor kitties that need someone on their side.
I'll speak for them and help you do the same. Together, we can make a difference!
Questions, comments, or concerns, feel free to leave them below. I answer every single comment.
Lovies,
Rochelle
barncatlady.com